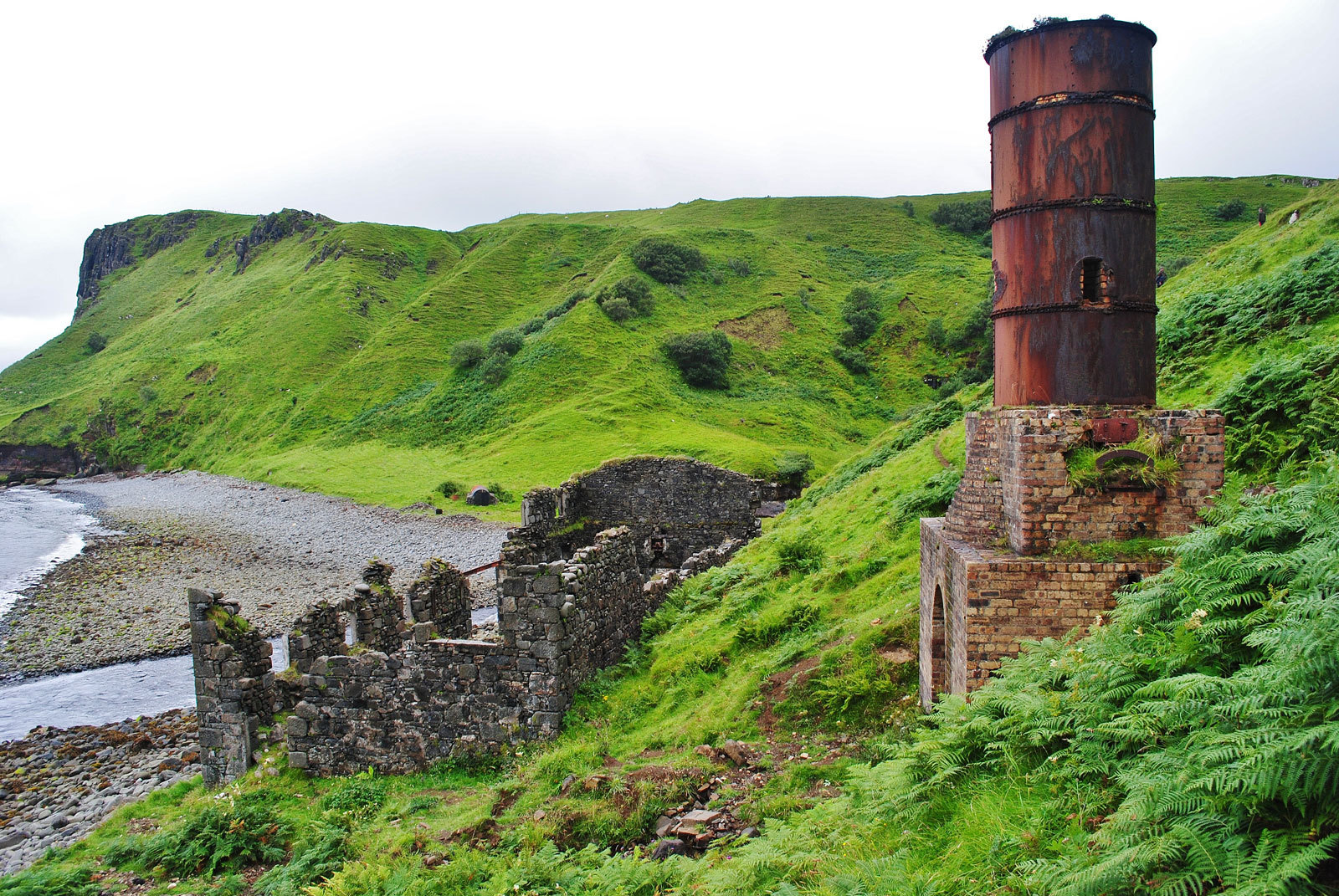 An Leth-allt
There are three options to choose from at An Leth-allt.
A short walk from where you park and you will reach a viewpoint where you can see the remains of a factory and salmon bothy at the mouth of the Lealt river. It is best not to go past the viewpoint here as the route down is very dangerous and there have been unfortunate accidents on the path in recent years.
You can also walk out to Loch Cuithir which is 10km return. Loch Cuithir itself is a great place to spend time. You will walk inland past the old township of Lealt to Loch Cuithir where the diatomite was found. Between 1900 and 1960, local people worked here digging and drying a white powder called diatomite – known locally in Gaelic as cailc (chalk). Look for remains of the railway line which brought the diatomite to the sea.
The third option here is a longer walk from An Leth-allt to Rubha nam Braithrean which is the furthest eastern point of the Trotternish peninsula.
Suggested walks from Lealt viewing platform
Loch Cuithir and the Diatomite Railway
Distance: about 10km or a bit over 6 miles return
Difficulty: An easy landrover track all the way.
Brothers Point via Grealin
Distance: 4.5 miles return
Difficulty: An easy walk through the quiet township of Grealin. Follow the signs for Lealt and take the first right.
Our Partners