Thoir aire air beathaichean fiadhaich
Wildlife of the Trotternish Peninsula by Harry Martin
Wildlife in Trotternish
The Trotternish Peninsula is known predominantly for its impressive geology; the towering rock pinnacles and cliffs of the Quiraing and not least the iconic Old Man of Storr. A history rich in tales of people and dinosaurs, and the Gaelic stronghold of Skye, the Trotternish is also rich in wildlife, including some of Scotland's most charismatic species. Some are elusive and rarely glimpsed, while others make fantastic subjects to point a camera at.
One of the dramatic rock formations found at the Quiraing.

The north of Skye is a haven for birds of prey, with a huge densities of individuals of different species. Eagles have to be top of this list, both golden and white-tailed (sea) eagles are in abundance throughout Skye, but particularly along the Trotternish Ridge. Watching a golden eagle soar against the unique formations around the Quiraing or other parts of the ridge is truly special. If you stand in the right place it isn't unusual to have an eagle soaring past within 50 metres!


A golden eagle soars past with some nesting material on the Trotternish Ridge.

As well as eagles you'll be inundated with views of buzzards, the UK's commonest bird of prey. Don't be quick to dismiss them because of their abundance though, close views can be easily had when they perch on roadside fences or telegraph poles. Pay attention to any bird soaring or quartering over the vast stretches of croft land throughout the Trotternish as instead of a buzzard you may be rewarded with a ghost-like male hen harrier.

Head to Skye's most northerly point, Rubha Hunish, and you can easily spend a day exploring the cliffs and coastline. It's a great place for a spot of whale watching, but it's the many sea birds that nest along this remote peninsula that make for fantastic photo opportunities.


A shag illuminated by the setting sun on the cliffs at Rubha Hunish.

Undoubtedly one of Britain's most charismatic mammals is the otter. Skye, like most of the west coast of Scotland, has a very healthy population of these elusive creatures. There are plenty to be found across the Trotternish Peninsula, though the steep and often inaccessible cliffs along its east side make getting down to the water problematic. Try places along the western side, such as Uig bay, to be in with a chance of getting close. Patience, keen eyes and fieldcraft skill are needed in spades for the best images.


A Trotternish otter taking a rest between bouts of fishing.

Plenty of other mammals and birds can be found and photographed if you are lucky. Both red and roe deer can be found throughout the north of Skye, but are reclusive and very wary of people. Along with otters there are other mustelids that can be spotted too, from the non-native and invasive American mink (good views are often had below Duntulm Castle) to weasels and stoats. Pine Martens are an increasingly common species across the Isle of Skye, only here because of the bridge connecting the island to the mainland. Opportunistic and adaptable they have spread to almost every corner of Skye, with evidence of them as far north as Staffin.
A weasel pops briefly above a dry stone wall.
A roe deer wanders along the edge of a forestry plantation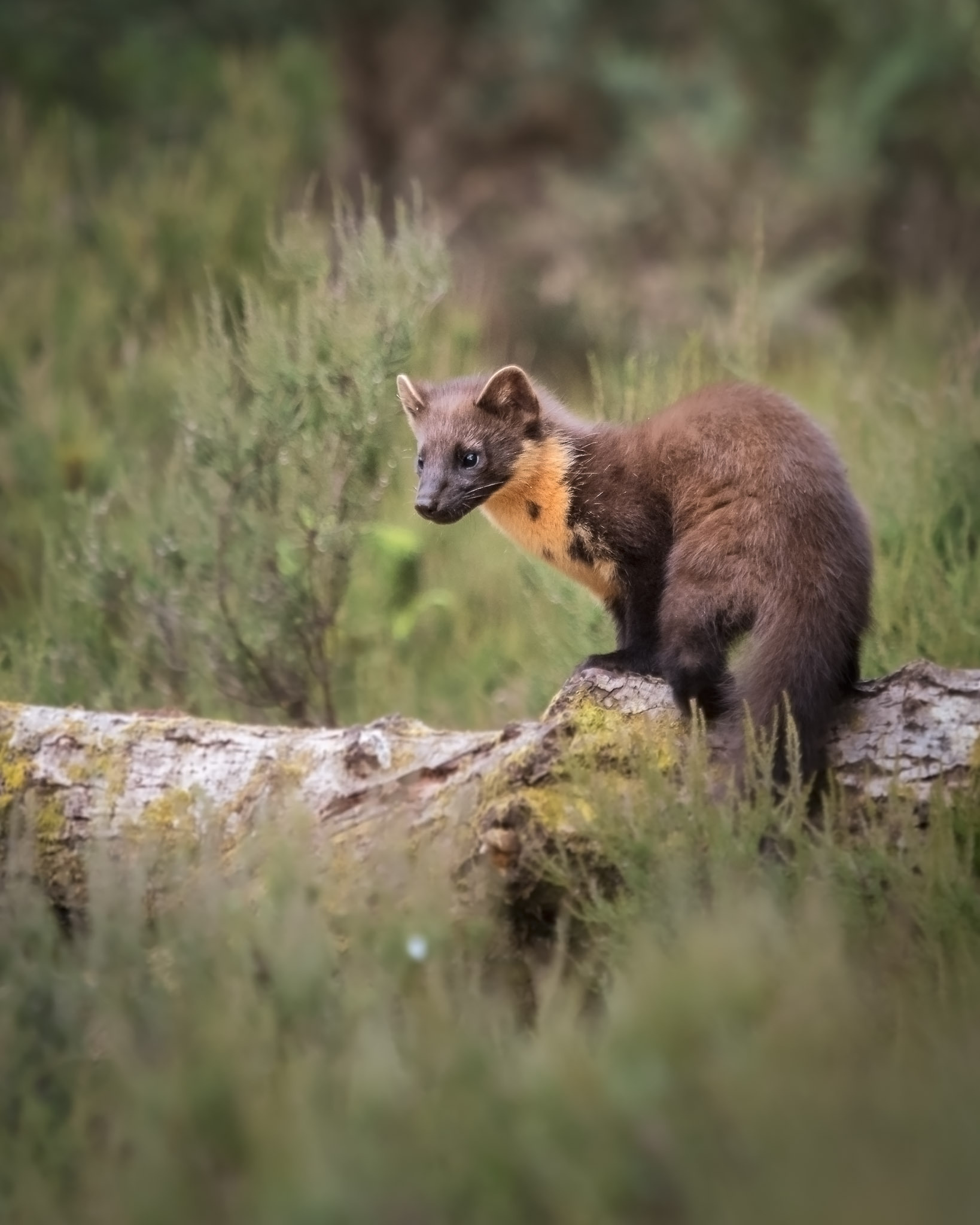 Pine Martens are one of Britain's rarest mammals, but are slowly making a comeback.


If you'd like help photographing Skye's amazing wildlife then you can book a wildlife photography workshop through the Skye Photo Academy. More details can be found here - www.skyephotoacademy.com